Dark Berries Tart With Basil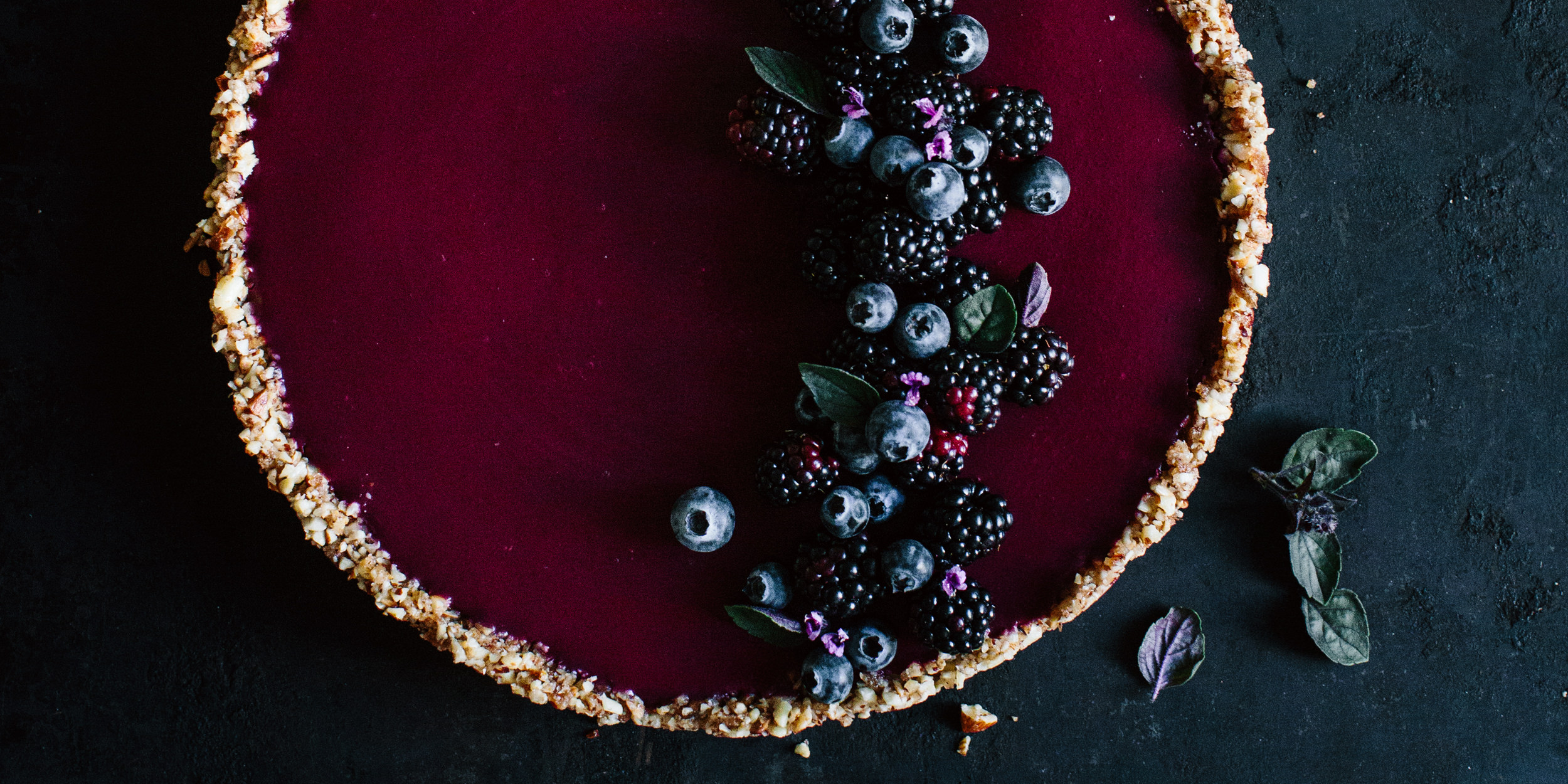 Dark Berries Tart With Basil
Yesterday I was looking for a yummy tart recipe online to make for a couple of friends who were coming for dinner and they are vegan.
After a semi long search, I stumbled across Kraut-Kopf who has the most incredible recipes and photos.
I was literally on their website for over 1 hour drooling at their photos….
My whole dinner menu ended up being from their delicious recipes.
I find a lot of websites, blogs and social media with recipes, but there are not many like this one. I strongly recommend everyone to download their app.
METHOD
For the cake base coarsely chop dates. In a pan without oil, roast almonds, hazelnuts, and sunflower seeds until they begin to crack.
Chop cooled nuts and kernels in a blender. They should not be too coarse, so that the mass will keep well but is not ground to flour. Add dates, coconut oil, and salt, and continue mixing until you get a sticky mass.
Fill mass into greased springform (26 cm in diameter), and with a large spoon, press firmly into the form. It should create a rim of approx. 2 cm height. Place cake base in refrigerator.
For the filling, pick off basil leaves from stems and finely purée berries with basil leaves. Then pass through a sieve. Add coconut milk to fruit purée and season to taste with maple syrup and lime juice. Then stir in starch and agar-agar with a wire whisk. In a saucepan, while stirring continuously, bring berry purée to a brief boil. Then pour into a bowl and let cool until lukewarm, stirring occasionally. Spread filling on cooled cake base and place tart in refrigerator for at least 4 hours. Then garnish with remaining berries.
YUM!